Wednesday, June 10, 2009 at 12:00PM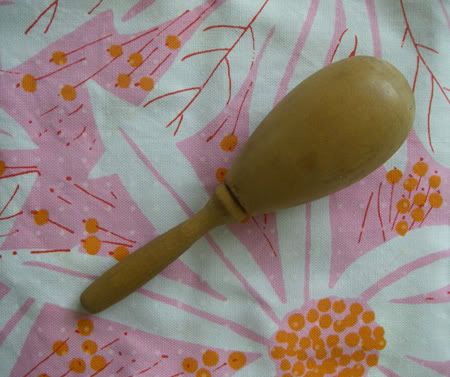 I'm a recent birthday gift to Mary from her mother-in-law who claims I am a sewing antique. Mary already figured me out with a little help from google image search, but she thought it might be fun to see if any other crafters out there have one similar to me or might know where there are some instructions for how to use one.
So please leave a comment with your guess on what I am, and I'd love to hear your stories about me. First to guess correctly gets a package of fabric scraps, similar to what was sent to
Mina
.
Mary posted her other antique notion (although a reproduction)
here
.
Never Yawn
|
3 Comments
|